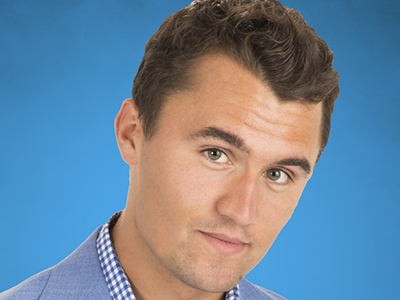 Charlie Kirk is the next big thing in conservative talk radio and he's now hosting a daily radio show called "The Charlie Kirk Show" on the Salem Radio Network.
The radio show can be heard on great talk radio stations all over the country. He also airs a daily podcast of the same name, which has become one of the top 10 news shows on Apple New Podcast rankings.
---
Wednesday, December 8, 2021
For more exclusive interviews, insight, and analysis like this, SUBSCRIBE to The Charlie Kirk Show TODAY: https://apple.co/2VCxGsh And for EVEN ...
---
The 'woke-ism' at America's top colleges and universities isn't just getting out of hand, it is becoming absurd, as Columbia University has proven.
While it's true that there is still some regular learning that takes place there, students are getting an extra lesson in personalized grammar.
In...