Call the show at 833-949-5475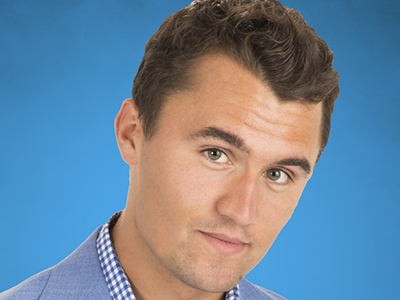 Charlie Kirk is the next big thing in conservative talk radio and he's now hosting a daily radio show called "The Charlie Kirk Show" on the Salem Radio Network.
The radio show can be heard on great talk radio stations all over the country. He also airs a daily podcast of the same name, which has become one of the top 10 news shows on Apple New Podcast rankings.
Show Links:
---
Tuesday, September 28, 2021
The Charlie Kirk Show is LIVE on Salem Radio Stations across the country with live analysis and coverage of the US Senate Hearing of our nation's top military ...
---
Tuesday, September 28, 2021
As head of U.S. Central Command General Frank McKenzie testifies before the Senate Armed Services committee today, he notes false claims made by President Biden with regard to the U.S. withdrawal from Afghanistan.
"McKenzie confirmed that he initially recommended President Biden maintain 2,500 troops in Afghanistan, contradicting the pres...