Travel On "The Stand With Israel Tour"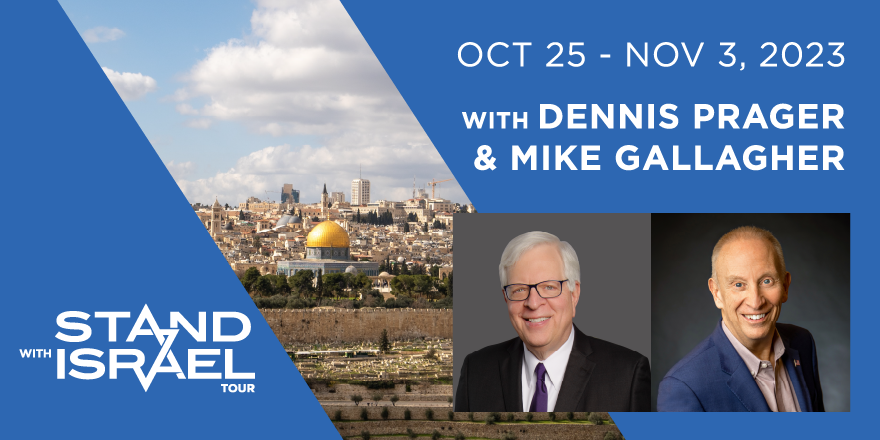 Join Stand With Israel 2023 for an unforgettable Israel Tour!
Join two of the biggest media hosts on the planet as they broadcast live and offer their insights on a dynamic journey through Israel. Enjoy lively discussions on historic and current events from Dennis Prager and Mike Gallagher. This is a once-in-a-lifetime experience to spend time traveling with and hearing from two of America's most respected thinkers and most listened to media hosts. You'll also step directly into history while visiting over 40 iconic sites—places you've read or heard about for years.
You'll be traveling with Dennis Prager and Mike Gallagher, two of the biggest talk radio hosts on the planet. Along the way, our hosts will broadcast many of their shows from Israel while you watch and participate. Dennis himself has been to Israel over 20 times—so often he's practically an insider. During tours, his experience results in unprecedented insight and opportunities.

Most importantly, this trip will take you to places right out of the Bible—the Jezreel Valley, Galilee, the Jordan River Valley, Jerusalem, the Dead Sea and more. Our boat ride on the Sea of Galilee, where Jesus walked on water, will be a highlight you remember for years!<
2023 trip dates: October 25 – November 3, 2023.
Book your trip now by calling 855-565-5519 or secure your spot online at www.standwithisraeltour.com