Former police captain wins Democratic primary in NYC Mayoral race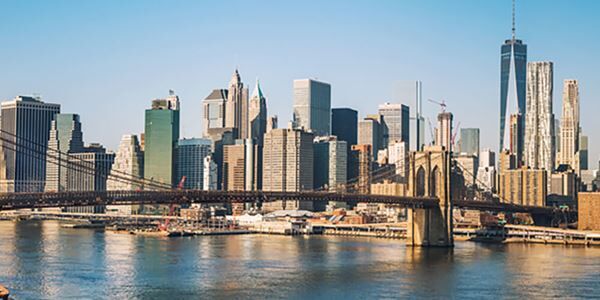 A former police captain has emerged victorious in the New York City Mayoral Democratic primary.
As Politico.com reported, "Eric Adams narrowly won the New York City mayoral primary, defeating second-place rival Kathryn Garcia by 8,426 votes in the first citywide race to utilize ranked-choice voting." Politico adds that the former police captain "rode an anti-crime wave to clinch the Democratic spot in November."
The primary was officially held on June 22nd but there were a number of delays, including a troubling error, in tabulating the votes. In November, Adams will face off against Curtis Sliwa, the Republican candidate who previously hosted a radio show on the Salem broadcast network.
Adams' victory in the primary suggests a strong departure from the policies of incumbent Mayor Bill de Blasio. During his tenure, de Blasio has oftentimes been a critic of the police and even pushed to move some funding away from the police department. Earlier this year, the Police Benevolent Association president even spoke about how low morale is for New York City police officers.
Despite that, a recent report (comparing June 2020 statistics to June 2021 statistics) suggested that murders and shootings are down from last year in the city but that comparison lacks some context. Last year, much of New York City was locked down during the height of the coronavirus pandemic.
More recently, Governor Andrew Cuomo has spoken out about the rise in crime throughout the state and even declared "gun violence a health emergency."