"The Way Back" Review: A Memorable Character-Driven Drama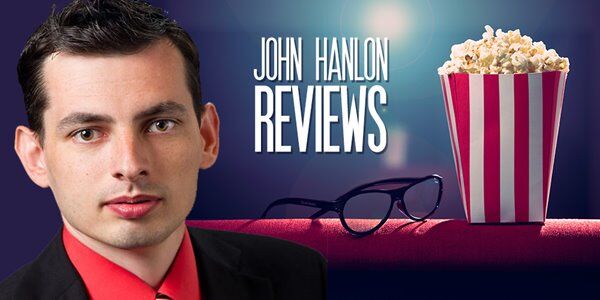 By John Hanlon
Gavin O'Connor's 2011 film Warrior focused on mixed martial arts but it wasn't really a mixed martial arts movie. It was about brotherhood. O'Connor's latest film focuses on a basketball coach but it's not really about basketball.
It's really about recovery and the chaotic road to building something better with your life.
Ben Affleck, who has painfully dealt with alcoholism in his own life, stars here as a construction worker with little direction in life. Jack Cunningham, the character Affleck embodies, lives a simple life. He works, goes out drinking and then he often returns home to drink some more. There's a deep regret in his face that he carries with him like an albatross around his neck.
When a priest reaches out to him, Jack begrudgingly takes on a second job as a high school basketball coach.
It's here where the full story starts taking shape and Jack, a former star athlete, becomes interested in turning around a lackluster team. At this point though, the film doesn't settle into becoming a traditional sports team. Instead, It keeps the focus on the coach. Early on, for instance, O'Connor shows only glimpses of basketball games and then cuts to the final score, an indication that some wise advice or slight changes from the new coach can't fix something that's completely broken.
The script by Brad Ingelsby and Gavin O'Connor delicately balances brief sequences showing games with scenes that focus on Coach Cunningham and his relationships with the students and his family. Slowly and delicately, the screenplay introduces Cunningham's back story, creating a grander portrait of the lead character.
As Cunningham's back story builds though, there are some emotional moments that do feel slightly unearned. The character's painful history works well enough but his connection with another family — which causes Cunningham to rehash his own tragic past — never works completely. It's understandable that the story needed to fully realize the depths of the character's pain but the way they do it isn't as well-developed as it could've been.
The strength of O'Connor's film though is how untraditional it often feels. It never feels like a traditional sports film, where the climactic moment comes when the underdog team strives to win the game-winning point. Instead, the climax focuses on Cunningham and the decisions he makes in life. The story seldom goes in the way one would expect it to and bad decisions — along the way — do have real-life consequences.
The star of this character-driven drama is undeniably Affleck and he creates an affecting lead character but there are several supporting players who do solid work as well, despite limited screen time. Will Ropp, Brandon Wilson and Melvin Gregg co-star as a few of the memorable players, who share screen time with Affleck.
Like in Warrior, O'Connor relies on a memorable score to underscore the proceedings and that helps add a great sense of gravitas to the film. The Way Back may have been marketed as a familiar sports film but there's a strong depth to it that's revealed through Affleck's stirring performance and a story that focuses more on characters in the game, rather than the game itself.
John Hanlon is a film and television critic. His work can be seen on over 30 radio station websites nationwide. He can be followed on Twitter @johnhanlon.