Review: Long-running 'American Idol' Continues To Inspire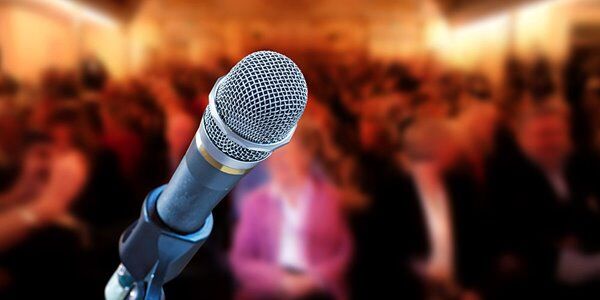 By John Hanlon
The long-running show continues.
Last week, American Idol launched its seventeenth season. Featuring host Ryan Seacrest and the judging panel of Lionel Richie, Katy Perry and Luke Bryan. The show has undeniably changed since it first premiered in 2002 but even though the show is nearing its second decade on the air, its consistent format still offers viewers the chance to be entertained and inspired.
The program, which aired on FOX for fifteen years, officially went off the air in 2016. However, ABC brought the show back in 2018 and the show has now returned for its second season on the network. Although I haven't watched the show for several years, I was drawn back to it last week and I was encouraged and surprised by how well its tried-and-true formula continues to work.
The show, which was once well-known for the stinging one-liners Simon Cowell delivered to underperforming singers, now focuses much of its attention on the uplifting stories of some of the contestants.
In the two episodes that have aired thus far this season, the program has been chock-full of inspiring stories and a playfulness that's hard to resist.
For instance, the first episode featured Kai the Singer, a factory worker, who notes that she was "in and out of shelters" throughout her childhood. "We were even homeless once," she adds in her introduction. Even before she starts singing, it's hard not to root for her.
Her performance starts out shaky but the judges gently encourage her and when she settles down in front of the piano, she surprises the judges with a delightfully honest performance.
American Idol was never only about the music though. One of the program's enduring legacies is its ability to tell personal and heartbreaking stories and then showcase the talented musicians that have matured in such trying situations. These musicians have the chance to live out their dreams on the show.
The program's empathetic storytelling relies on building a connection between the contestants and the home viewers. This sentiment is also apparent as a bond forms between these singers and the judges. After her performance, for instance, Kai connects with Katy Perry, who says her family also struggled financially in her early years.
"You are for a reason and a purpose," Richie tells Kai. "God can only do for you what he can do through you."
Kai's story is only one of many that are given prominence in the first two episodes. Another segment features a singer, who lost his two brothers to suicide. Another singer talks about her struggles after losing her sight. Each of these stories is heartbreaking and real but it's inspiring to see the perseverance of young people who have found joy in music and want to share their talents with the world.
In addition to the individual stories, the program also relies on the personalities of the three judges and fortunately, this trio has a natural chemistry with one another. They are also very willing to have fun with the contestants and play along. When an army sergeant arrives, for instance, they are all too willing to listen to him bark orders at them. The sense of spontaneity and fun that comes from these moments energizes the program and reminds viewers of why this concept continues to work season after season.
There are few shows on television today that are so willing to engage emotionally with the audience as this one. From the judges talking about their own experiences with heartbreaks in their own lives to an emphasis on people who face incredible odds, American Idol continues to offer family-friendly entertainment to viewers who are longing for positivity on their television screens. Although I've missed many seasons along the way, watching the new season unfold has reminded me of the great joy this program continues to offer its viewers.
American Idol airs Sunday nights on ABC.